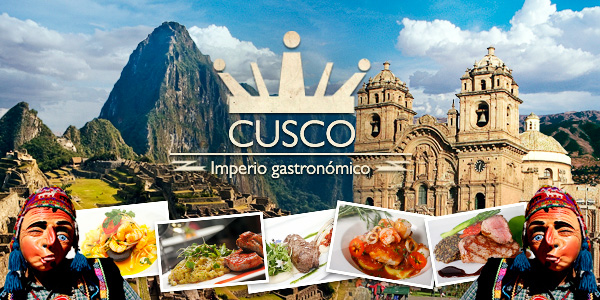 Top 10 Restaurants in Cusco – ¡Best places to eat!
¿Planning on visiting the ancient Inca capital and don't know where to eat?

MESA 24/7 recommends 10 of the best restaurants in the secret culinary world of Cusco. We suggest you to book your table in advance as this city represents the mecca of tourisms for Peru.

Enjoy!


Greens Organic

Located on the second floor of a colonial building with stone Inca bases, right across the main plaza, it is by far the perfect place for a health kick after a tiresome night in Cusco. With only organic proposals on the table, this restaurant will offer you the best breakfast or lunch in town prepared with local, Sacred Valley ingredients. Start your day with fresh juices made out of and incredible variety of freshly harvested local fruits. Don´t miss their robust salads, delicious homemade wheat pasta, the famous trout asparagus and their succulent alpaca medallions. A friendly, bright and relaxed spot to re-charge and then continue your adventure, exploring Cusco.
Make your reservation here.


A[/caption]
---
Incanto

Once the Palace of Inca Túpac Yupanqui, now a cozy and contemporary restaurant that combines Italian and Peruvian cuisines. Located just across the main Cusco plaza, and with a large wood-fired pizza oven in their interior, Incanto offers one of the best homemade pasta, pizzas and breads in Cusco. A perfect combination between Italy´s squid-ink tagliatelles and Cusco's local cheese or quinoa croquettes, make their creations be unique. We highly recommend the ossobucco with buttery mash potatoes accompanied by one of the vast selection of wines to create the perfect combination and enjoy an unforgettable lunch or dinner in the town of Cusco.
Make your reservation here.
---
Inka Grill

Was one of the first restaurants in Cusco and has one of the best locations right on the corner of the majestic Plaza de Armas. It specializes in a novo-andina and international cuisine, offering delicious creations using fresh local ingredients such as trout, alpaca, quinoa and Andean cheese. Their menu reinvents international dishes in its original concept creating highly recommended culinary experiences such as their quinoa risotto. Inka Grill englobes 15 years of gastronomic experience in a prime location at the heart of the city with a warm and friendly atmosphere. A place you must not miss.
Make your reservation here.
---
Le Soleil

Tired of Andean cuisine? How about a French gourmet dinner? Le Soleil is the perfect alternative if you are looking for an elegant and fine dining experience with French flavors and an extensive wine list. If you happen to be celebrating a special occasion, the duck confit, rillettes and French crème brulee are waiting for you and your partner. With a subtly romantic and stylish interior décor, be wooed to order sparkling Champagne or a traditional Bordeaux wine. We recommend you to try the 7 course tasting menu, and experience duck à l'orange and baked ratatouille in the capital of the Inca empire but with the elegance of Paris.
Make your reservation here.
---
LIMO

A restaurant with an unbeatable view over Cusco's beautiful Plaza de Armas located on the second floor of a typical colonial house. A chic, contemporary place with the most outstanding mixology of piscos in town. Never tried pisco before? It's only Peru's national drink! It is sort of a grape brandy that offers intriguing flavours by mixing up the drink with Latin America's exotic fruits. Great place to relax and admire the view. What about the food? The kitchen specialises in Peruvian-Asian seafood dishes with fantastic sushi (you will only try in Peru) and tiraditos (a sort of sashimi, with an electric taste). LIMO is an obligatory stop for foodies and lovers of fine Peruvian cuisine.
Make your reservation here.



---
Map Café

The place where culture and fine dining mix, with a privileged location within the Pre-Columbian Art museum of Cusco. Be prepared to enter and be awed. You'll be dining inside a glass cube, surrounded by pure colonial architecture. Enjoy the delight of gourmet Peruvian fusion food served by elegant black-suited waiters. Discover the interesting reinvention of traditional Peruvian diches and take a high level break from cultural tours, to enjoy a culinary one with an intimate candlelit experience. You can't miss the red and black quinoa flavored cannelloni with white truffle or hot ceviche of shrimp stone. Nor the irresistible desserts that have a delicious resemble of art pieces within the museum. The perfect place for a memorable dining experience.
Make your reservation here.


---
Pachapapa

This rustic restaurant is located in the bohemian district of San Blas. It specializes in high-quality and traditional Andean cuisine. The perfect place to eat on a sunny day as you can sit on wooded banquettes in an open courtyard. If it's chilly, don´t worry, the courtyard can be warmed by outside heaters and the enormous clay oven. We recommend it for sampling classic Cusco dishes such as baked trout to the tile or alpaca "antichucho". If you are feeling particularly adventurous in a culinary way, pre-order the specialty: baked cuy with marigold and red pepper sauce. ¡Discover the purest traditional flavors in a charming atmosphere!
Make your reservation here.



---
Pirqa (JW Marriott hotel)
With a privileged location inside a 16th century colonial monastery, Pirqa (JW Marriotts restaurant) serves modern Peruvian cuisine sourcing regional ingredients such as yellow potatoes, trout, quinoa and Quillabamba chocolate. Experience fine dining in a historic site designated by the Peruvian government as a National Cultural Heritage landmark. Enjoy a delicious culinary dinner in their stylish interiors and compare the great juxtaposition they make with the ancient architecture of the renovated convent. Want to reinvent Peruvian recipes as well? To get familiar with the Andean food why not learn how to make it? JW Marriott offers a culinary master class too!
Make your reservation here.
---
Cicciolina
One of Cusco's most popular, charming and delicious restaurants located on the second floor of an old colonial house, minutes away from the main plaza. It offers an international menu that welcomes guests to have a casual lunch or an intimate candle-lit dinner. Ochre walls and wooden beams create an inviting and warm atmosphere. What to order? There are many Mediterranean flavors that you can't miss such as squid-ink pasta and pan-friend scallops. The place is always packed with diners, and they don't accept reservations so we recommend to arrive early to enjoy the Cicciolina experience!
No reservations with MESA 24/7
Address:
Calle Ruinas 465, Cusco
Attention:
8.00 – 11.00 (last order)
12.00 – 15.00 (last order)
– 22.00 (last order)
---
La Bodega 138
One of our favorite restaurants by far! Simple, not expensive and extremely delicious. La Bodega 138 welcomes you with a wonderful and warm vibe, offering the best pizza in town with a very unique recipe. You must not miss the carbonara spaghetti, simply the best we've ever tried! (no exaggeration). They don't accept reservations either so you must arrive early because you just can't miss this culinary pleasure!
No reservations with MESA 24/7
Address:
Calle Herrajes 138, Cusco
---
BONUS:

Chicha:

One of the many restaurants own by the successful chef Gaston Acurio, located on a second floor, looking towards Plaza Regocijos in Cusco. Named after peruvian's ancient corn beer, Chicha offers sophisticated dishes and original Andean recipes with a twist. You can try the trout ceviche, the famous cuy (yes, guinea-pig) or the classic lomo saltado. Enjoy!
Where to go: Plaza Regocijo 261, 2nd Floor, Cusco
No reservations with MESA 24/7
Address:
Calle Ruinas 465, Cusco
Attention:
Mon – Sat: 12.00 – 23.00
Sun: 12.00 – 18.00
---
We also recommend:
Mishti Mestizo (Aranwa hotel) – Lunch or Dinner (Read more & Book your table here)
Baco – Lunch or Dinner
Bojosan – First day in Cusco Lunch or Dinner (Read more & Book your table here)
La Divina Comedia – Dinner
La Called del Medio – Drinks and Dinner
Fallen Angel – Dinner
Comments
comments